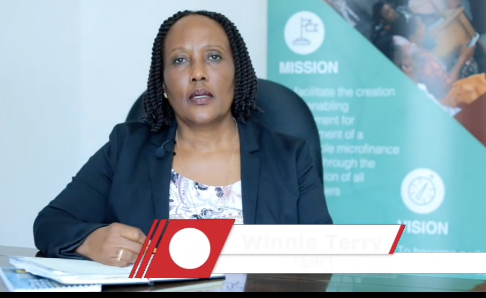 *TAMFI Paving the Way for Sustainable Energy Financing in Tanzania
Dar es Salaam, May 2023:
As Tanzania sets ambitious renewable energy targets for 2025, the Tanzania Association of Microfinance Institutions (TAMFI) reports an encouraging response from financial institutions supporting renewable energy financing at the grassroots. This marks a crucial step towards achieving the goal.
Tanzania's President, Dr Samia Suluhu Hassan, has targeted the production of 6,000MW of electricity from renewable energy sources by 2025. "To meet this target, concerted efforts from key players, including financial institutions, are required. TAMFI is pleased with the positive response from several financial institutions in Tanzania towards renewable energy financing for end users," said TAMFI CEO Winnie Terry.
According to TAMFI, a greener and more sustainable Tanzania powered by renewable energy sources, such as solar, is no longer a distant dream but a promising reality.
The not-for-profit umbrella organization for microfinance institutions in Tanzania has been promoting decentralized renewable energy (DRE) financing in Tanzania, and their efforts are finally bearing fruit.
Winnie Terry, CEO of TAMFI, is optimistic about the future and delighted to see several TAMFI members have started lending to end-users for renewable energy. This has been made possible thanks to a project supported by the C.S. Mott Foundation, which is committed to building an inclusive financial ecosystem for end-users and enterprises in Tanzania.
"Access to finance is a game-changer for Tanzania's renewable energy sector. I am thrilled that a few MFIs are lending to end-users for renewable energy. I believe financing renewable energy will soon become standard practice for financial institutions in Tanzania," said Terry.
TAMFI has been implementing the first and second phases of the Energy Access: Building an Innovative Financial Ecosystem for Enterprises and End Users project. This project has increased awareness of the need for renewable energy financing among FIs, and it is expected to positively impact Tanzania's economic development, poverty reduction, and environmental sustainability. Financial institutions, including Enokwe Finance Ltd, Samekaya SACCOS, Vision Fund Microfinance Bank, Maendeleo Bank, BRAC Tanzania Finance Ltd, Tujijenge Microfinance Ltd, Engishon Microfinance Ltd, and HP Finance are some of the Financial Institutions under TAMFI which have started rolling out Renewable Energy products and services.
"We are greatly heartened by the proactive steps taken by some Financial Institutions (MFIs) in Tanzania towards financing renewable energy. By extending loans to renewable energy end users, these financial institutions have made significant strides in mainstreaming renewable energy financing. We eagerly anticipate more institutions joining this progressive trend. Such initiatives are pivotal in the pursuit of universal access to sustainable, clean, affordable, and reliable electricity in Tanzania," Terry highlighted.
In realizing this work, the C.S. Mott Foundation has been actively supporting TAMFI's efforts to increase access to renewable energy in Tanzania. TAMFI continues to collaborate with development partners and stakeholders to promote the adoption of DRE financing and address the challenges that hinder progress towards achieving universal access to sustainable, clean, affordable, and reliable electricity in the country. According to TAMFI the growth of renewable energy financing in Tanzania will contribute to achieving Sustainable Development Goal (SDG) 7 – universal access to electricity by 2030. TAMFI will continue to promote the growth of the renewable energy sector in Tanzania, creating a more equitable energy system where everyone can access reliable and sustainable energy sources.
Tanzania, like the rest of Sub-Saharan Africa faces the challenge of providing sustainable, affordable, and reliable electricity to its population. According to reports by the International Energy Agency (IEA), International Renewable Energy Agency (IRENA), United Nations Statistics Division (UNSD), and the World Bank, over 570 million people in sub-Saharan Africa lack access to electricity.
In Tanzania, a significant portion of the rural population remains without electricity access, and many households are outside the power grid coverage. TAMFI's strong belief lies in the potential of renewable energy technologies, such as solar, wind, and geothermal energy. These technologies are seen as drivers for productive energy and light usage, and for irrigation farming in agricultural development.
TAMFI maintains that adopting these energy-efficient, renewable technologies is about more than merely meeting energy requirements; it represents a significant step towards reducing environmental impact, lowering carbon emissions, and contributing to a healthier, greener planet. They assert that the time is ripe for transitioning towards sustainable, reliable, and economically viable renewable energy solutions, and they are committed to facilitating this transition within Tanzania.
Renewable energy is crucial to universal access to Tanzania's sustainable, clean, affordable, and reliable electricity. The government and development partners have taken significant strides in promoting the use of renewable energy in the country. However, there is still a long way to go in increasing awareness and educating communities and financial institutions about the benefits of renewable energy.
As part of its efforts to promote renewable energy financing, TAMFI has been conducting training and capacity-building workshops, renewable energy field tours, roundtable discussions with stakeholders and policymakers, and linkage meetings for financial institutions in Tanzania. These interventions focus on equipping financial institutions with the knowledge and skills required to finance renewable energy projects.
The training sessions cover product development, marketing strategy, risk assessment, credit analysis, loan structuring, and risk management. TAMFI has also provided technical assistance and support to financial institutions to help them develop financing products tailored to the needs of renewable energy projects.
Richard Nyamonge, Managing Director of Enokwe Finance Limited, expressed commitment towards financing renewable energy end users, stated, "In our role as a financial institution, we bear the responsibility of endorsing sustainable practices. Financing renewable energy projects is one approach towards fulfilling this responsibility. We take immense pride in contributing to the progression towards a more ecologically responsible and sustainable future for Tanzania."
About TAMFI
Registered in 2001, TAMFI is a not-for-profit membership base/umbrella organization for micro finance institutions in Tanzania. It offers capacity-building programs; engages in advocacy roles and provides a networking platform to its members. Its membership constituency include Deposit taking institutions engaged in microfinance (Commercial, Community and Microfinance Banks), , non-deposit taking MFIs (credit only), SACCOS, apex of community microfinance groups (CMGs), micro insurance companies, Business Development Service Providers and NGOs. The association seeks to develop capability of micro finance institutions and the micro finance sector in general through advocacy, research and development, responsible and sustainable micro finance, capacity building, and information gathering and dissemination to its members, stakeholders, including the Government.
TAMFI has over 150 members, reaching approximately 2 million micro-entrepreneurs and communities in urban and rural areas in Tanzania. Its strategic direction includes becoming a vibrant network that supports the microfinance industry in Tanzania and advocating for a favorable legal and regulatory framework for microfinance institutions.
For more information, please contact:
Winnie Terry
CEO, TAMFI
info@tamfi.co.tz