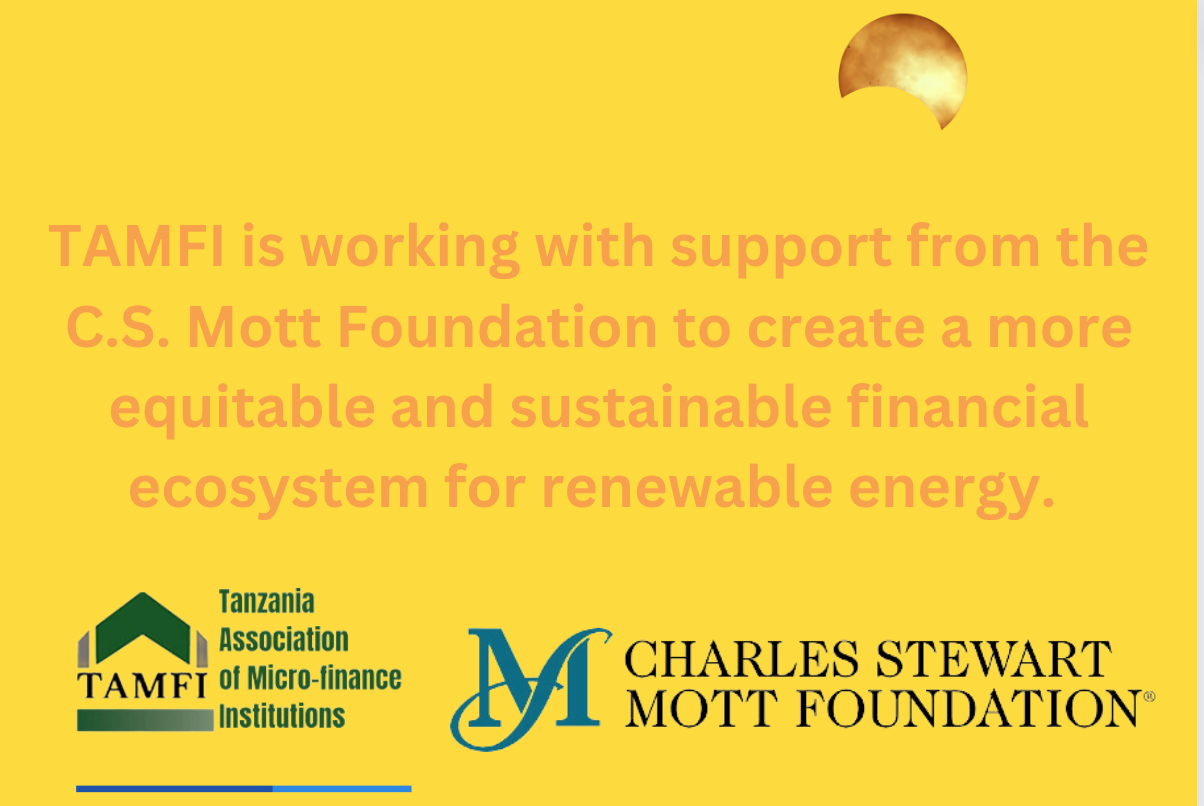 Baranga village,  Butiama District.
Nyang'oko Chacha Mlangalu's life has been transformed by the micro renewable energy financing project initiated by TAMFI. The project has enabled her to improve her small-scale business and increase her income.
Before the project, Nyang'oko faced numerous difficulties due to using kerosene for light at night. Not only was it expensive, but it was also unreliable, often causing harm to her and her family's health. This changed when she received a loan of 200,000 shillings from Enokwe Finance Limited, one of the MFIs involved in the renewable energy financing initiative.
With the loan, she was able to purchase a solar flashlight for her home, which has significantly reduced her expenses and improved her quality of life.
"The solar flashlight has been a game-changer for me. It has provided me with reliable and affordable light at night and helped me save money that I would have otherwise spent on kerosene. The micro renewable energy financing project initiated by TAMFI has transformed my life and allowed me to focus on growing my business and improving my livelihood," said Nyang'oko Chacha Mlangalu.
The solar flashlight has not only provided Nyang'oko with reliable and affordable light at night, but it has also helped her to save money that she would have otherwise spent on kerosene. As a hard worker, Nyang'oko is grateful for the benefits of the renewable energy project, which has allowed her to focus on growing her business and improving her livelihood.
"At TAMFI, we believe that every small step towards renewable energy adoption matters, and Nyang'oko's story is a testament to this. By providing micro renewable energy financing, we are empowering entrepreneurs like her to improve their businesses and livelihoods while also promoting sustainability and reducing reliance on harmful energy sources," noted CEO of TAMFI, Winnie Terry.
She added that "Nyang'oko's experience highlights the urgent need to increase access to renewable energy financing and technologies for individuals and businesses in Tanzania. We are proud to be part of this initiative and are committed to continuing our efforts to create a more inclusive and sustainable future for all."
*"The success story is a part of the "Energy Access: Building an Innovative Financial Ecosystem for Enterprises and End Users" project implemented by TAMFI and supported by the C.S. Mott Foundation. The project focuses on creating awareness and educating financial institutions and other stakeholders about decentralized renewable energy (DRE) for productive use and its benefits in increasing reliability and reducing costs in production.